Top Considerations for Behavioral Health Treatment Centers When Switching EHR Systems
The world is cautiously beginning to open again after the Covid-19 shelter-in-place orders are lifted. While it's welcoming news for many people, it's of grave concern for others because of financial insecurity, concerns over the future, and rising numbers of coronavirus cases.
The stressors of dealing with this volatile landscape has escalated the need for resources for those facing substance abuse and mental health conditions, as well as the Addiction Treatment Centers who serve them. It is more important, in these tumultuous times, for Addiction Treatment Centers to have streamlined and accurate systems in place to accommodate the needs of its patients.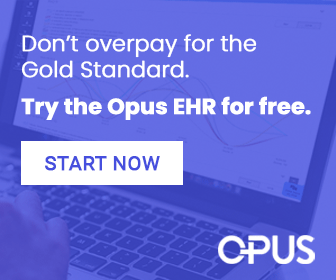 Another Severe Consequence Resulting from Covid-19 Lockdown
Attention and emphasis given to addiction and mental illnesses has decreased dramatically in these uncertain times as social isolation increases patient demand for addiction treatment and many patients are falling back into addiction and suffering with mental illness. The statistics support this concern as reported in a recent article by the Washington Post.

Polls taken by the Kaiser Family Foundation showed that nearly 50% of Americans report the coronavirus crisis is harming their mental health.

The same poll also showed a more than 1,000% increase in calls to a federal emergency hotline for people in emotional distress as compared to the same period last year.
The Case for Choosing a Solid and Robust EHR System
Mental health providers realize the importance of staying connected with their patients and their teams, to keep their practices running at optimal levels and manage the volumes that have arisen directly related to the Covid-19 pandemic. Few EHRs, however, are equipped to handle all the unique challenges of scheduling appointments across different time zones, using videoconferencing functions and meeting verification requirements. If your business is considering switching EHR systems, it's essential to follow a few guidelines. Let's drill down on the key factors to take under consideration when choosing a new EHR system.

Software Design
You need software that is easy to navigate. A user friendly interface is the key to getting your staff up to speed and ready to go as soon as possible. If users struggle with the workflow, it will cause inefficiencies, mistakes and frustration. In fact, it is the common reason adoption of a new EHR system fails.
Technical Support
Be sure to perform due diligence before you choose a supplier for your EHR system. Their reputation is imperative. Ensure that users have positive reviews and the support team is available as well as knowledgeable. A reputable provider will continuously update your software according to federal regulations and EHR program requirements. Good technicians will resolve any of the technical problems that arise, particularly after implementation.

Budgetary Fit
Naturally, you want a product that fits your practice's budget. It's important to also factor in long term costs. Some of these systems require certain hardware or interfaces. Additionally, there's networking and training, and support as well. All these elements can drive up the overall time and cost of the EHR system.

Customization Options
Will you have the ability to change and customize the EHR system to fit your needs? This is crucial if it is to be successful. Each practice has different needs and procedures. There is no one-size-fits-all when it comes to EHR systems. Some users might want to chat with software suppliers about customization options and how the program can be changed or altered to suit their preferences – without compromising security standards. In fact, the American Health Information Management Association (AHIMA) recommends that practices have demonstrations where the supplier demonstrates how the software can be customized or adapted to optimize productivity.

Your Long-Term Goals
Will the EHR system you have chosen further your goals? As a practice grows and profits, the electronic files need to fit in as well. Your center's goals should define the criteria for what EHR technology you choose; criteria such as coding, patient satisfaction, management of medications through e-prescribe, quality of care and others.
Many health experts have been discussing the urgency behind ensuring access to behavioral health telehealth services during the Covid-19 pandemic. Many people now desperately need virtual therapy. The health care system is scrambling desperately to use telehealth services to try and connect people to mental health professionals. Covid-19 has caused a paradigm shift for patients that now have to receive care outside a physical office. It is underscoring what could be deadly implications due to the lack of inter-compatibility of electronic health records. This is forcing the treatment centers to reevaluate EHRs during and after the pandemic.

Virtual Capabilities
Addiction treatment and mental health center directors realize how complicated the world has become regarding reduced insurance reimbursements. This often leaves patients with personal responsibilities that exceed what their insurances are reimbursing. Some insurers cover telehealth and online addiction treatment, but not all do. Intelligent EHR systems will address these complicated issues efficiently and urgently. What is needed is fluid mobility, to the point that the system will update a patient's records by as much as 70% before the person/patient arrives at the center. This includes handling all the management and financial systems from one provider.
Integration & Security
It is essential that all electronic health records, whichever technology is chosen, work with other systems. Only then, will data exchange benefit all patients in all hospitals and practices. Now, with economies opening up, there are urgent moves to accommodate addiction patients via the use of telecommunication technologies and electronic information by way of EHR (Electronic Health Records) systems, to protect patients' privacy. Your EHR system must come with reliable, strong security features that are built-in to protect patient privacy and prevent any data breaches. In fact, physicians who resist adopting EHR systems these days are putting their patients' privacy at risk. They could risk violating HIPAA regulations.

With all the different hats addiction centers have to wear today, choosing the right EHR partner for your addiction treatment center amounts to keeping your operations efficient, profitable, and most importantly of all, providing the best care for your patients – now, and as you grow into the future.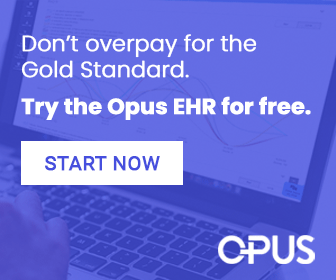 Would you Like to Learn More about EHR and Telehealth Solutions?
Opus offers a complete clinical solution that is better than an EHR system that supports your entire continuum of care as you navigates these unusual circumstances and grows over time. For more information about Opus, contact us for a demo today.