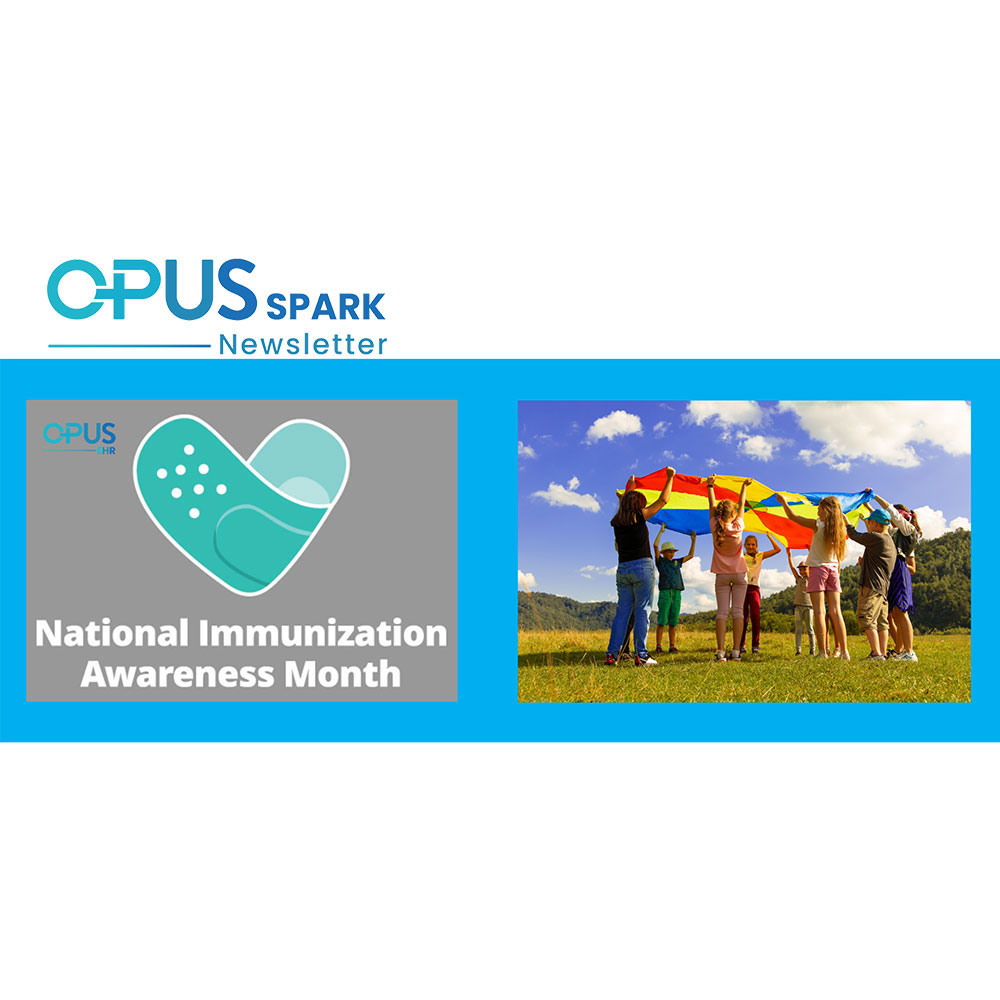 Opus Spark August 2022
CEO's Awareness Message
The annual observance of National Immunization Awareness Month provides us an opportunity to think about how far the development and advancement in immunization science have come, and the impact on public health. It is also a time to highlight the importance of vaccination for people of all ages. There are many reasons why getting vaccinated can be beneficial such as immunizations can help protect people from vaccine-preventable diseases. Some healthcare facilities, schools, and travel companies still require certain vaccines, while others leave it for self-choice.
With school starting, it's important to review required immunizations, and check each school district's criteria to see if the child needs a vaccine to return to school, a mask on if otherwise, or if testing is enough. Reviewing records and being prepared for school and travel, will help make sure you stay updated on routine visits and organized to have a good year ahead. When it comes to travel, since June 12, 2022, air passengers will not need to get tested and show a negative COVID-19 test result or show documentation of recovery from COVID-19 prior to boarding a flight to the United States regardless of vaccination status or citizenship.
We are grateful for the science and healthcare system to be researching and developing vaccines to protect everyone and we are also grateful for companies who are giving options to those who prefer to not get vaccinated based on medical reasons or religious beliefs. We do the best we can with what we know and thank the wonderful healthcare providers who are on the front lines to keep us up to date with what is going on behind that microscope to inform us what we can do to stay safe. Just as we are doing our best in the Behavioral Health space by building features for efficiency, system syncing for communication from the back-end to the front end, providing data through reporting, measurement through outcome assessments, and customization to best fit practice needs. Contact our systems experts today, we got your systems covered so you can focus on doing your part being healthcare heroes. https://bit.ly/opusehr
Working for your success,
Trey Wilson
OPUS EHR EXPERT FEATURE
Opus EHR launched two new features this month: a mobile-friendly app and Opus Kiosk.
Mobile Browser App
The mobile browser app works just like an app but is accessed via the browser then you can add it to your home screen for easy access. The mobile-friendly app allows you to access your notes from anywhere through a mobile device - no need to be in front of your company after back-to-back sessions. With this easy-to-use interface in place, it'll boost productivity while cutting down costs on time spent looking for patient records and giving clinicians more opportunities to see clients per day!
Mobile-Friendly Feature includes:
Create notes through voice-to-text
Create documents
E-signature
Calendar appointment access
Client information full view
This app allows clinicians to access patient notes from anywhere through the mobile browser. With this easyto use interface in place, it'll boost productivity while cutting down costs on time spent looking for patient records.
Opus Kiosk
The Opus Kiosk feature will help streamline Behavioral Health Organizations, Detox facilities, Substance Abuse Rehabilitation clinics, and Mental Health Center operations. This application is simple to use that allows patients to fill out any documentation and forms in a convenient and fast way all under facility supervision.
Opus Kiosk Feature Includes:
Patient Intake
Patient check-in
Patients can fill out documents in the facility
Patients can fill out assessments in the facility
At Opus EHR, we are here to prevent issues through our EHR solutions and constantly innovating to make clinicians' practice more efficient.
Want to learn more?
Schedule a demo today ➡ https://bit.ly/opusehr
Clinician of The Month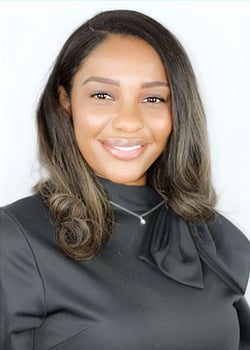 We are pleased to have Courtney Lynn James, the Behavioral Health Analyst for MCA Health as the clinician of the month for August's Immunization and back to school month. She has been with her company since 2018 and is highly valued. Courtney's managers recognize her as setting the standard of what providing mental health support should be. They brag about her by saying that they have never met anyone so passionately driven to save the world where her respect for human life is unmatched and who has such a positive moral compass. She's a friend and a therapist to many and her managers are elated to have her on staff.
After receiving her master's from the University of Mississippi, providing for her children in an efficient way had become fulfilled. Her curriculum and passion to help people equipped her to enter the field of Mental Health. Ever since she was young, she had a goal of working with children clinically as a Mental Health practitioner. Her passion lies in being an inspiration to those positioned to accept the responsibility in healthcare as it pertains to Mental Health, as the passion is greatly needed. She is grateful for her husband and children for being the best support system she has had mentally along this journey.
Industry News
August is National Immunization Awareness Month, meant to raise awareness for immunizations. This annual observance highlights protecting patients of all ages from infants to the elderly against vaccinepreventable diseases through vaccinations. Vaccines work by stimulating the body's immune system to safely provide protection against viruses or bacteria that cause infection. After vaccination, the immune system is prepared to respond quickly when the body encounters the disease-causing organism. Vaccines help provide protection from infectious diseases and can lessen the severity of illness. US Covid Stats:

Immunization Facts
Facts for National Immunization Awareness Month
Vaccines are available for these preventable diseases:
Diphtheria
Meningococcal
Hepatitis A
Mumps
Hepatitis B
Shingles (Herpes Zoster)
Haemophilus influenzae type b (Hib)
Tetanus (Lockjaw)
Human Papillomavirus (HPV)
Typhoid Fever
Influenza (SeasonalFlu)
Varicella (Chickenpox)
Measles
Rabies
Rubella (German Measles)
Pneumococcal
Rotavirus
Pertussis (Whooping Cough)
Poliomyelitis (Polio)
There are 10 routine childhood vaccines that protect children from 14 vaccine-preventable diseases
DTaP: Protects against Diphtheria, Tetanus & Pertussis
MMR: Protects against Measles, Mumps & Rubella
HepA: Protects against Hepatitis A
HepB: Protects against Hepatitis B
Hib: Protects against Haemophilus influenzae type b
Flu: Protects against Influenza
PCV13: Protects against Pneumococcal disease
Polio: Protects against Polio
RV: Protects against Rotavirus
Varicella: Protects against Chickenpox
For more information, visit: https://www.cdc.gov/vaccines/news/index.html