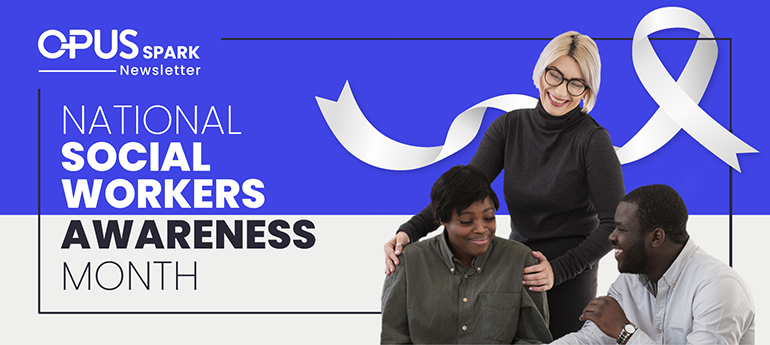 Opus Spark March 2023
CEO's Message
National Social Work Month is celebrated annually in March, and it serves as an opportunity to honor and recognize the contributions of social workers to society. Social work is a great profession that strives to enhance the well-being of individuals, families, and communities, and it embodies the values of compassion, social justice, and empowerment. The month-long celebration provides an opportunity to raise awareness about social work and to acknowledge the essential role that social workers play in the lives of people across the country. Social workers are trained professionals who work with individuals, families, and communities to help them navigate difficult times and improve their overall quality of life. They work in various settings, including hospitals, schools, community centers, and government agencies. They work with diverse populations, including children, youth, older adults, people with disabilities, and those facing poverty or homelessness. They provide various services, including counseling, advocacy, case management, and community outreach.
We want to emphasize that social workers are essential and honor the achievements and contributions of social workers. We highlight social workers' roles before, during, and after the COVID-19 pandemic. Social workers have supported individuals and families impacted by the pandemic, provided mental health support, connected people with resources, and advocated for policies that promote equity and social justice.
National Social Work Month is an opportunity to recognize and celebrate the many ways that social workers make a difference in people's lives. Social workers are advocates for social justice and work to create a more just and equitable society. They empower individuals and families to take control of their lives and achieve their full potential. They provide a voice for those who are marginalized and work to address systemic issues that contribute to poverty, inequality, and discrimination.
There are many ways to celebrate National Social Work Month. Organizations can host events to recognize the contributions of social workers in their communities, such as award ceremonies or appreciation luncheons. Social workers can also use the month to educate the public about their important work and advocate for policies that promote social justice and equity. Additionally, individuals can take the time to thank social workers in their lives, whether it be a friend or family member who is a social worker or a social worker who has made a difference in their own lives.
At Opus EHR, we are honored to be in an industry where social workers thrive by using efficient software that makes their jobs easier on the frontlines. Learn more about how Opus can help your practice at www.opusehr.com
Trey Wilson
Chief Executive Officer
Opus EHR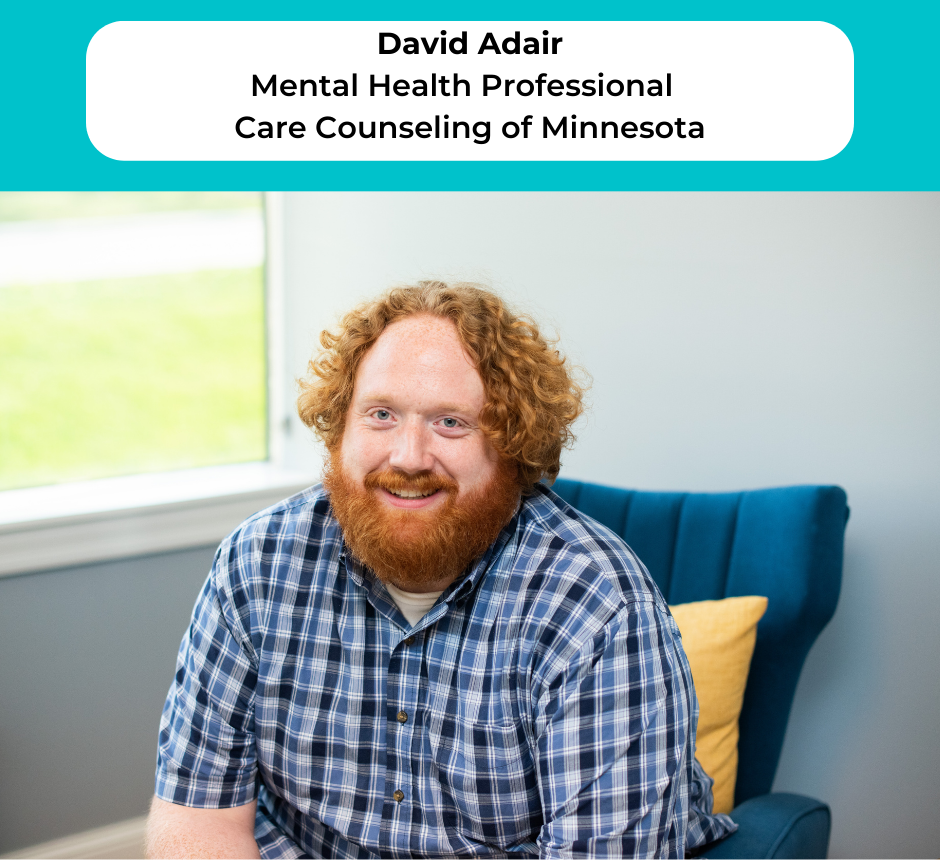 David Adair, a Mental Health Professional at Care Counseling of Minnesota, has been selected by his team as the clinician of the month, and we couldn't agree more! He has worked in Mental Health for about five years and has been practicing individual therapy for the past two years.
He is celebrated by management and the team for his enthusiasm in the field, recognizing his warm and calming presence, which helps both team members and clients feel at ease.
At Care Counseling, he is known to be precise and thorough, and he has a great sense of humor, where his team finds him a pleasure to work with. A coworker adds, "David brings a sense of curiosity, openness, compassion, and self-awareness to his practice. He is a much-beloved colleague at the Clifton office and always takes time to connect and make others feel welcome." - Meg Spires.
David shares a story about a time when he helped a patient, "I once had a client who told me they had seen many therapists and had not felt adequately heard or understood in past therapy experiences and was doubtful that therapy could be helpful for them. After a certain point in working with me, the client remarked that working with me had helped renew their belief in the usefulness of psychotherapy. They had become convinced it was possible to feel heard and understood."
In his personal life, David tries to keep awe of the natural world close at hand and bring that sensibility into therapy when it seems useful.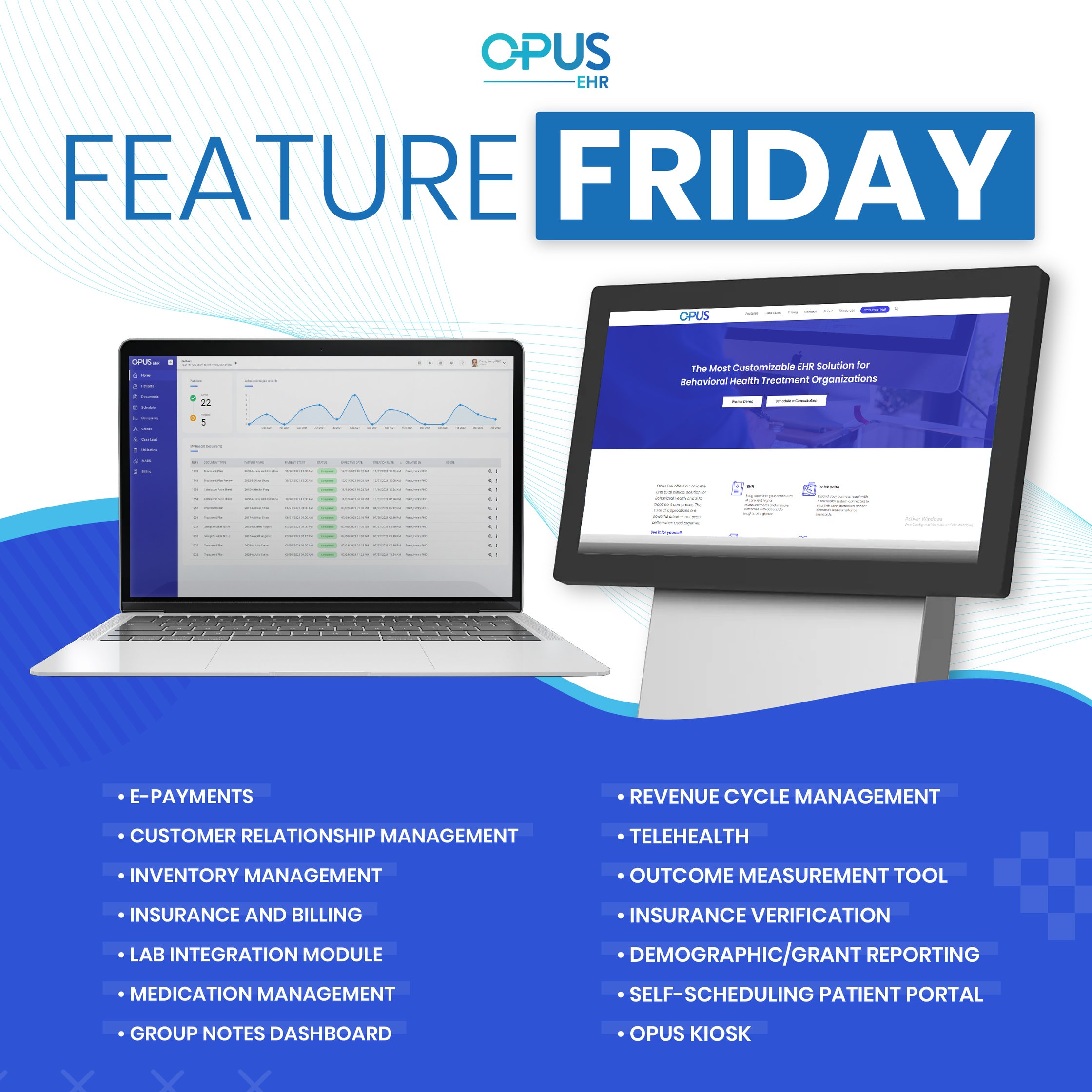 Join us every 3rd Friday as we dive into Opus feature updates based on client requests, upgrades, and what's new in the industry! We are here to meet your practice where it is to take your operations to the next level!
Our next Feature Friday will be held on Friday, April 21st, at 3 PM EST.
We will share feature functionality, have an audience Q&A session to address all questions, and take your inquiries on features you wish your systems had as we add to our roadmap. Opus is here as your Behavioral Health Treatment solution for all your operational needs! Register here!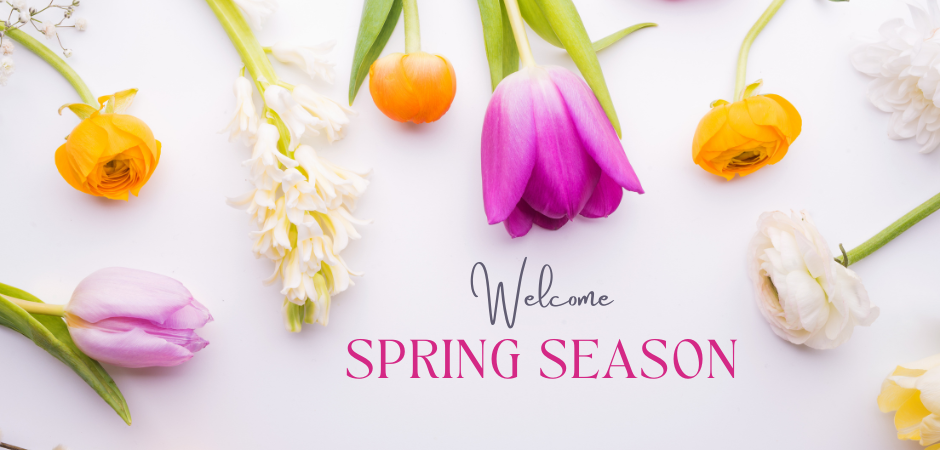 Springtime is a season of renewal and evolution, a time when the world comes to life after the long winter months. It is also an excellent time to focus on mental health and well-being, particularly with the recent time change. As the days grow longer and the weather begins to warm, it is an excellent opportunity to take stock of your mental health and make positive changes for the season ahead.
The time change can often significantly impact mental health, particularly for those who struggle with the seasonal affective disorder (SAD). This condition affects many people during winter, including low mood, lack of energy, and difficulty concentrating. With the arrival of spring and the extra daylight hours, many people find that their mood lifts and they feel more energized and motivated.
The extra sunlight and warmth can boost our mood and energy levels, and the change in seasons can provide a sense of renewal and hope. This is why many people use this time of year to make positive changes in their lives, whether it be starting a new exercise routine, changing their diet, or setting new goals for the future.
Renewing and evolving mental health is an important part of this process. It involves taking stock of our mental and emotional well-being and making positive changes to improve it. This could involve seeking therapy or counseling, practicing mindfulness and meditation, or engaging in self-care activities promoting relaxation and stress reduction.
Spring is an excellent time to focus on mental health and well-being, allowing you to take stock of your current situation and make positive changes. With changes, we can shift our daily routine and create new habits that support our mental health.
Here are some ways to renew and evolve your mental health this spring:
Get outside and enjoy nature: Spend time outdoors, whether it be going for a walk, hiking, or simply sitting in the sunshine. Exposure to natural light has been shown to boost mood and energy levels, and it can help to reduce symptoms of depression and anxiety.
Exercise: Incorporate exercise into your routine, whether it be a daily walk or an exercise class. Exercise has been shown to significantly benefit mental health, including reducing symptoms of depression and anxiety and improving overall well-being.
Connect with others: Make an effort to connect with friends and family, whether it be through phone calls, video chats, or in-person visits. Social connection is essential for mental health and well-being and can help to reduce feelings of loneliness and isolation.
Practice self-care: Make time for self-care activities, such as taking a relaxing bath, reading a book, or practicing mindfulness.
Overall, springtime is an ideal time to renew and evolve in mental health. With the season's extra sunlight, warmth, and energy, we can positively change our mental and emotional well-being, supporting our overall health and happiness. Whether it be seeking out therapy, practicing mindfulness, or creating new habits that promote relaxation and stress reduction, there are many ways to take advantage of the opportunities that springtime provides. By embracing the season of renewal and growth, we can create positive change in our lives and experience greater well-being and fulfillment.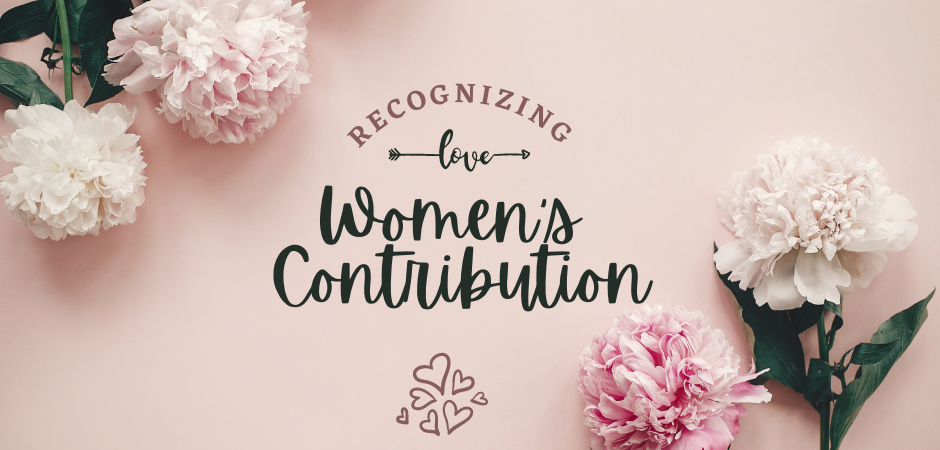 March is Women's Month, a time to honor and celebrate the achievements of women throughout history. It is also an opportunity to recognize the significant contributions of women in the Behavioral Health and Mental Health industry. Women have played a vital role in this field, from the early pioneers who paved the way to the current leaders who are making a difference in the lives of individuals and families across the globe.
Women have been instrumental in shaping the Behavioral Health and Mental Health industry from the early days of institutionalization to the modern era of evidence-based practice. The field has evolved significantly over the years, and women have been at the forefront of these changes. They have been innovators, researchers, and practitioners and have significantly contributed to the understanding and treating mental and behavioral health conditions.
Despite their significant contributions, women in the Behavioral Health and Mental Health industry still face many challenges. They continue to face barriers to career advancement, unequal pay, and a lack of recognition for their achievements. Women are also disproportionately affected by mental health and behavioral health conditions, and they often face stigma and discrimination when seeking treatment.
Recognizing women's hard work and dedication in the Behavioral Health and Mental Health industry is important. They are making a difference in the lives of individuals and families every day, and their contributions are essential to the health and well-being of society as a whole. By honoring and celebrating their achievements, we can help to break down the barriers that women in this field face and promote greater equality and recognition for their hard work.
One way to honor women in the Behavioral Health and Mental Health industry is to support organizations that promote their advancement and recognition. These organizations provide resources and support for women in the field and advocate for policies that promote equity and inclusion. They also provide opportunities for networking and professional development, which can help women to advance their careers and make an even greater impact in the field.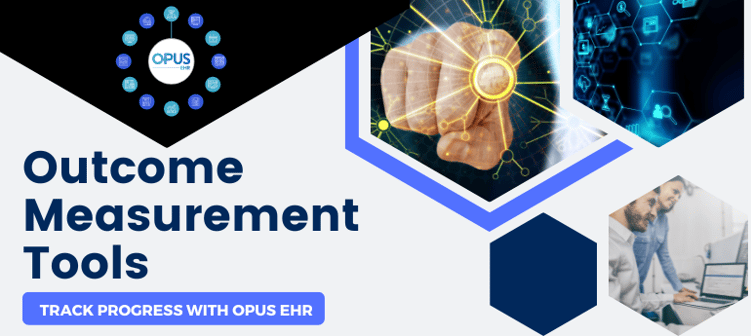 Behavioral health treatment clinicians play an essential role in providing care for patients who are struggling with mental health and addiction issues. However, simply providing treatment is not enough. It is equally important to track and measure the outcomes of these interventions to ensure that patients receive the most effective care possible. This is where a robust outcomes measurement tool within your medical records solution, such as the one Opus EHR offers, can make a significant difference.
Outcomes measurement tools are designed to track and evaluate the progress and success of treatment interventions. They provide clinicians with a quantitative measure of how well their interventions work, which can help identify improvement areas and inform decisions about future treatment strategies.
In the context of behavioral health treatment, outcomes measurement tools can help clinicians to:
Monitor patients' progress: By tracking changes in symptoms and behaviors over time, clinicians can better understand how their patients respond to treatment. This can help identify areas where additional support or intervention may be needed.
Evaluate the effectiveness of treatment interventions: Outcomes measurement tools can help clinicians assess whether the treatments they provide positively impact their patients. This can help to identify areas where adjustments may need to be made to improve the effectiveness of the treatment.
The field of Behavioral Health Treatment has evolved significantly over the years, with an increasing focus on evidence-based practice and outcomes measurement. Electronic health records (EHRs) have become a critical tool for clinicians to track patient progress, monitor outcomes, and adjust treatment plans accordingly. A robust outcomes measurement tool within your EHR can help clinicians provide better patient treatment. Opus has all of the features built into the software where users can customize assessments, create progress measuring questionnaires to turn into reports, and a library built of all a provider may need to get individual treatment progress insights.
The importance of outcomes measurement in Behavioral Health Treatment cannot be overstated. It allows clinicians to track the effectiveness of interventions and adjust treatment plans based on individual patient needs. It also provides patients with valuable information about their progress and can help to identify areas where additional support may be needed.
However, outcomes measurement can be a complex and time-consuming process, and many clinicians struggle to find a system that works well for their practice. This is where Opus EHR can be particularly helpful, as it can provide a centralized platform for tracking patient progress and outcomes in real-time.
Having a robust outcomes measurement tool within your EHR can offer several benefits for clinicians and their patients. First, it can help clinicians identify patterns and trends in patient progress, allowing them to adjust treatment plans as needed to ensure the best possible outcomes. This can lead to more effective interventions and better patient outcomes over time.
Second, it can help to streamline the documentation process, reducing the administrative burden on clinicians and freeing up more time for patient care. By automating the data collection and analysis process, EHRs can make outcomes measurement more efficient and accurate.
Finally, having a robust outcomes measurement tool can help to enhance patient engagement and motivation. By providing patients with regular feedback on their progress, they can feel more invested in their treatment and be more likely to stick with it over the long term.
In conclusion, having a robust outcomes measurement tool such as the one OPus EHR offers is crucial for clinicians in Behavioral Health Treatment. It allows for more effective interventions, reduces administrative burden, and enhances patient engagement and motivation. As the field of Behavioral Health Treatment continues to evolve, outcomes measurement will become increasingly important, and EHRs will continue to play a critical role in facilitating this process. By investing in a comprehensive outcomes measurement tool, clinicians can provide better patient treatment and improve outcomes over time. Speak with an expert from the Opus EHR team today to see how Opus can boost patient data insights today!
Schedule a Consultation to Learn More About Opus EHR Tools!
Our team is constantly adding new tools and innovating features that practices need as we get feedback from our valued clients.
If you are interested in upgrading your operations by giving Opus EHR a try;