Opus Spark Newsletter Launch
CEO's Welcome Message
Welcome to our newsletter series, the "Opus Spark." This is our first edition, and we hope it will help keep you updated on our latest news and provide you with clinical and operational tips. You are receiving this newsletter because you and your organization are important to us.
At Opus Behavioral we have actively been working on new products and services that allow you to work with Opus on other needs beyond our EHR, bringing tools to help increase your revenue stream. Over the last few months, our clients are looking for new tools to meet the growing needs of their facilities more than ever before. We are happy to announce we have new strategic partners to meet these needs: Opus CRM, Opus Practice Management, Opus e-prescribing, and Opus e-faxing are just a few of our new additions. Please contact us to learn more about these integrated products.
I look forward to connecting with you each month! If you are as excited as I am, please read on and share with your friends. If receiving this newsletter does not resonate with you, please provide your thoughts and suggestions on what you would like to see and learn within future additions.
COMPANY OFFERS & UPDATES
21-Day Free Trial
Free Demo
Outcome Measurement Tools
CRM Integration
E-Fax Release
Doctor Ordering Process
OPUS EHR EXPERT FEATURE
Did you know that we have a CRM that is built specifically for Community Behavioral Health Organizations, Addiction Treatment Centers and Rehabilitation Facilities? With Opus CRM you can manage your customer relationships with a system that helps you track every lead to completion, it is a key to management strategy. With full report and dashboard visibility and easy access to all patient/client data, this well-designed CRM system gives you a clear view on status updates and prospective of current clients, all in one place.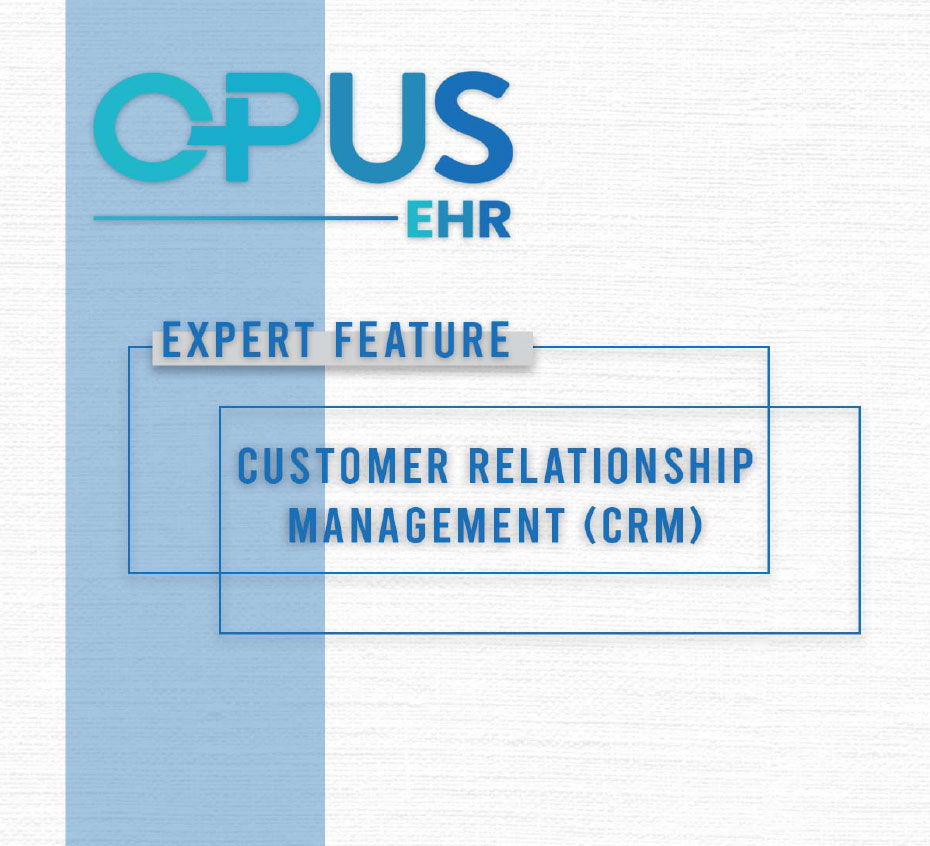 Not only do the benefits include accessibility, practice efficiency and full visibility of records, but all patient data is synced for all those involved in the organization. This streamlined approach makes the organizational process more manageable and finances transparent for the highest return on investment. The admissions process is the most important part of the behavioral health care process; this system makes sure that all data is captured and organized from start to finish. Status updates sync seamlessly to contacts and the customization options on multiple dashboard allows practices to best fit the system to organizational needs.
Feature Include
Notifications & Reminders
Admission Verification
Call Tracking
Preadmission Reporting
Real-Time Admissions Intelligence
Inbound/Outbound Referral Source Tracking
Customized Admissions Workflows
CLINICIAN OF THE MONTH
We are pleased to have David Duffy, the Clinical Director of Harbor Village chosen as our Clinician of the Month. David is extremely reliable, skilled, patient, and consistent. David makes a big impact in his organization as a clinician, even though it is not his job, comes and helps with the teens whenever he is needed. He makes sure that everyone is acknowledged for their hard work and has the resources that they need to be successful, clients and co-workers alike. He holds a Masters of Social Work degree from Florida International University and is a Licensed Clinical Social Worker with over a decade of direct practice experience working in substance use and mental health treatment at every level of care.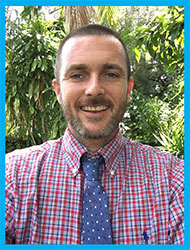 David utilizes evidence-based therapeutic practices of Solution Focused Brief Therapy, Motivational Interviewing, Cognitive Behavioral Therapy and Seeking Safety. He embraces a solution focused, strength-based model of therapy and can help clients access and amplify their strengths in a supportive, therapeutic environment. David promotes the use of mindfulness, spirituality, fitness, nutrition and social connection as areas of practice for a holistic journey of wellness and recovery. He uses Opus EHR daily for his patient status updates, medication management and every feature for workflow efficiency.
INDUSTRY NEWS
Did you know that April is Addiction Awareness Month and Drug Use Has Increased?
Among Americans aged 12 years and older, 31.9 million are current illegal drug users.
With increasing national cannabis use and availability also comes an apparent increase in Cannabis Use Disorder (CUD), according to a study released in March, 2022. With the rising rates of alcohol consumption and substance use that were seen during the COVID-19 pandemic, not to mention the inherent difficulties of accessing high-quality treatment during the height of social distancing measures, the timing of increased accessibility to legalized cannabis may have been unfortunate. The rising substance usage rates during the pandemic positively correlated with reported increases in symptoms of anxiety and depressive disorder. Of course, correlation is not causation; but recent studies and statistics shed new light on the impact of increased cannabis accessibility, CUD symptoms and dependency. Legal restrictions on cannabis easing coast- to-coast in recent years, medical marijuana has become the "cure-all" of choice for many Americans but substance abuse has not slowed down since.
At Opus EHR, we are interested in seeing how we can help your operations keep up with these high practice demands? Schedule a consultation with Jeffrey below to get all of your questions answered, try a demo or dive in for a 21-day free trial to experience the new technology for yourself.
Current Statistics:
11.7% of Americans 12 and over use illegal drugs.
53 million or 19.4% of people 12 and over have used illegal drugs or misused prescription drugs within the last year.
If alcohol and tobacco are included, 165 million or 60.2% or of Americans aged 12 years or older currently abuse drugs (used within the last 30 days).
139.8 million Americans 12 and over drink alcohol.
14.8 million or 10.6% of them have an alcohol use disorder.
58.8 million people use tobacco.
31.9 million use illegal drugs.
8.1 million of 25.4% of illegal drug users have a drug disorder.
2 million people or 24.7% of those with drug disorders have an opioid disorder; this includes prescription pain relievers or "painkillers" and heroin).
Keeping this in mind, SUD facilities are at a high demand now more than ever. We are here to support your practice needs and market demand through our specifically built software. Opus EHR is specifically built for the treatment center and rehabilitation facility. Not only do our owners run and operate behavioral health centers, but our engineers will custom build features to best fit your practice needs. Interested in watching a quick demo to get some insight on what Opus offers, watch the demo here. For more information on how OPUS EHR integrated solutions can help you easily manage the details of indications for MMC eligibility and track follow-up visits of your eligible patients, consult OPUS EHR today.